The Derwent Pencil Museum is open!
Our staff are excited to be back but our priority continues to be their – and our visitors – health, safety and well-being. This is why we are now taking telephone bookings for our Museum visitors. This is essential to allow us the opportunity to operate in a safe manner which allows you to feel relaxed and comfortable during your Museum visit.
We have introduced the following Covid-19 measures throughout the building:
The Café is closed – hot & cold drinks, snacks and ice-cream only available for take-away. There are park benches provided outside.
The Shop
– to allow for social distancing, we have limited the number of people permitted in the shop. We have redefined entry and exit points, sanitizer stations, social distancing markers, and, where possible contactless card payments. There are now 2 retail tills to alleviate any queues.
The Museum
– reduced number of visitors allowed in the museum with social distancing guidelines. Please call

01768 773626

and payment is required at the time of booking. We have frequent deep-cleaning in place, one-way floor markings and signage, hand sanitization points, and team members available to help with the flow of visitors. Overflow queue system in place outside the building. Option to book a visit to return at a later date or time (depending on availability).
Due to increasing numbers of positive COVID-19 cases, we have decided that mandatory face wear during your visit to the Pencil Museum will continue after the 19th July, until further notice. This is to ensure the continued safety of all our staff and visitors. This does not apply to those who are exempt.
Schools/Groups – Unfortunately, we are unable to take Group or School Bookings at the moment, but we are trying hard to find a safe way to re-introduce this in the future.
Art activities – The Monday Art Group will not be available until further notice.
Children's activities and art demonstrations will not be going ahead due to current Government Guidelines.
Visitor safety
Your visit to the museum may be a little different due to the new safety procedures we have now put in place, however, our focus still remains on delivering an enjoyable museum experience.
We have carried out a thorough risk assessment of our entire business, sharing the results with every member of our team.
Extensive training has been given to all employees on hygiene, social distancing and transmission risks.
Increased cleaning, hand washing and hygiene procedures are in place throughout the building.
We have taken all reasonable steps to ensure people can maintain a safe social distance.
At the beginning of each day, every member of our team has their temperature taken, and we will be recording visitor and staff details in line with the Government's contact track and trace initiative with the NHS.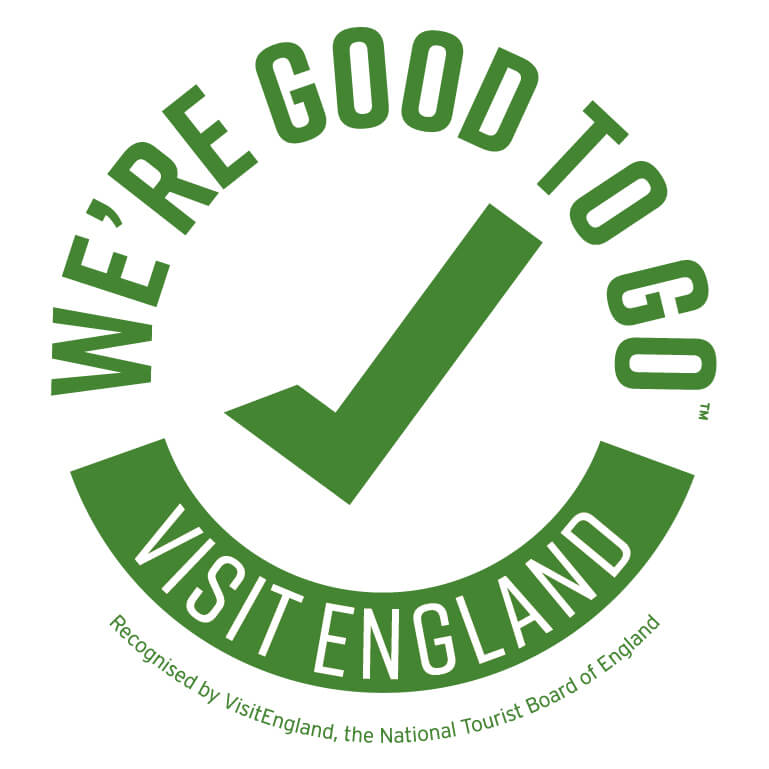 We have been awarded the latest accreditation from Visit England, which was applied for and presented to the Pencil Museum to show that Visit England are happy for us to receive visitors once again.